Dr. Liz Morin
Family and Prenatal Chiropractor
Welcome to
Excel Chiropractic!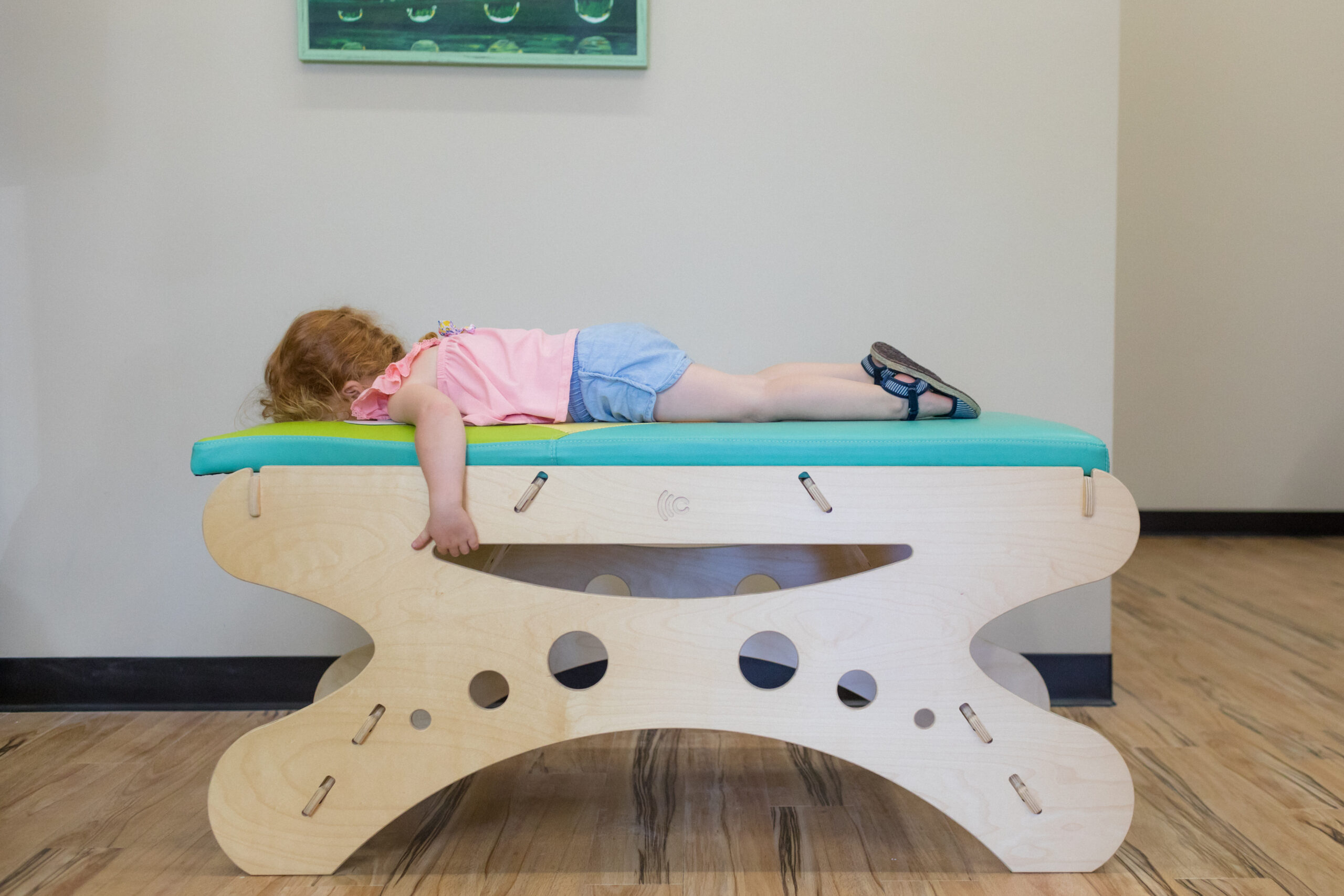 Excel Chiropractic is a unique office in beautiful Key West, Florida focusing on families, pregnancy, and those who are ready to take their health to the next level.
Many people who utilize our office enjoy greater energy, sleep, sports recovery, immune strength, less allergies, better disposition and easier pregnancies and deliveries just to name a few. One of the things Dr. Liz loves to help people with is headaches as she suffered migraines as a teen, and chiropractic changed her life.
*Chiropractic does not treat any condition, yet addresses structural shift in the spine that breaks down normal function, leading to secondary conditions/symptoms*
We look forward to meeting you and allowing you and your family to experience the Excel Chiropractic difference.
Why Excel is Different!
Excel Chiropractic is an office that focuses on Structural Correction of the spine. 
Traditional Chiropractic
The majority of chiropractors focus on goals such as reducing pain and increasing range of motion.  These are good goals however they may be temporary at best.  It also falls under the category of symptom management.
 Structural Chiropractic
Imagine that your spine is a house's foundation and your ceilings have been cracking and leaking for a few months.  Would you rather continue to patch the leak up and wait for the water to come through and cause more destruction- or look at your body's foundation to see if the underlying problem lies there?
Instead of achieving true correction of the problem -approaching problems this way never leads to TRUE correction and uses chiropractic as a natural and sometimes expensive aspirin.   You would have to repair the problem again, and again.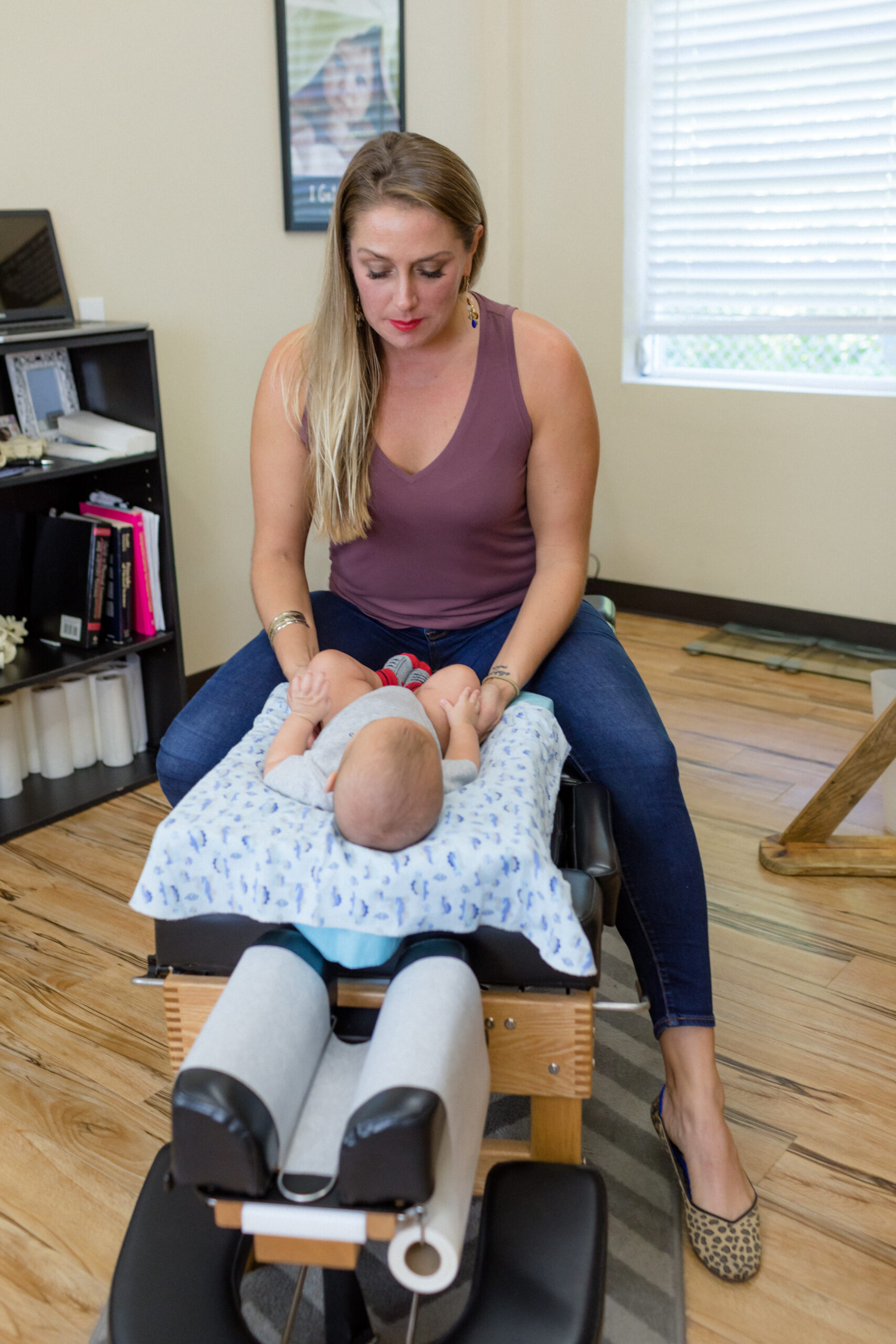 What are My Treatment Options?

There are numerous ways to go about treating symptoms. Medical doctors and other types of doctors will focus many times on relieving pain or dulling a symptom in order to help a patient, and they do this well. 
Many times prescription pain medicines are given and physical therapy can be prescribed to work on numerous problems including decreasing spasm and increasing mobility.  Shots may be given to decrease inflammation and control pain.  More invasive procedures are considered once these have been tried.
Each of those options has its own goal and is achieved well through those means.
 At Excel Chiropractic the goal is simple, to restore structural integrity to the spine allowing for proper neurological communication within your nerve system which allows for higher function, human potential, and health and healing potential for you and your family.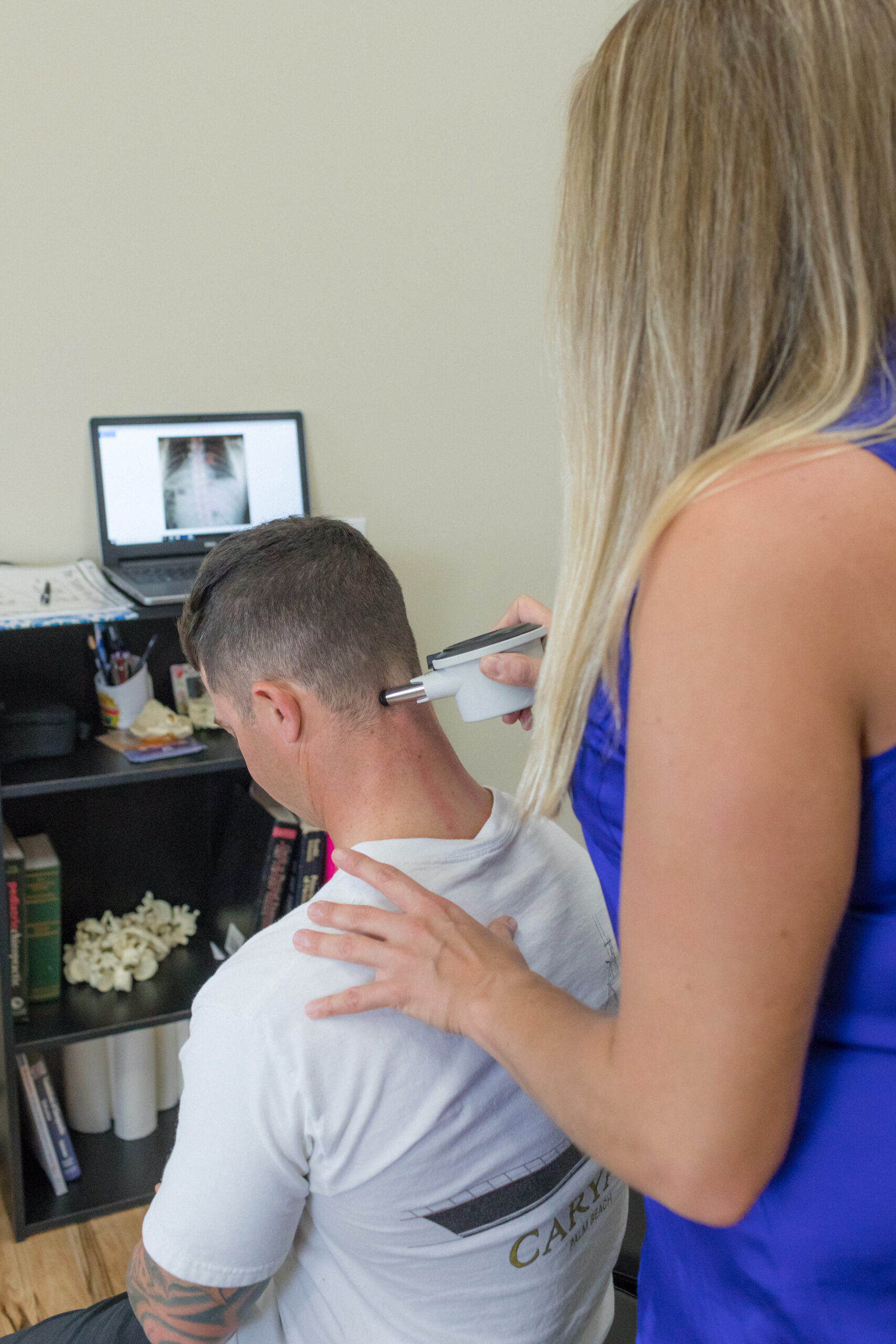 What You Choose Is Up To You!
The approach at Excel Chiropractic is unique by using Structural Correction- we are looking for the actual underling cause of a person's condition by checking for problems within the structure of the spine- your Foundation.  This is different than patching problems up repetitively or as symptoms arise. 
We understand that this type of chiropractic is not for everyone, but for people who are no longer wanting to constantly patch up problems and symptoms and would rather look for a true solution to their problems, this may be the right office for you and your family.
Once correction is achieved it is of supreme importance to teach you how to keep it that way, so you may continue to feel and see the benefits of chiropractic care for your health.
We will do this through recommendations made just for you, so that you are confident the problems will not return.
Understanding Chiropractic
A deviation from the normal structure of the spine that may create pressure and chaos within your nerve system is called a Structural Shift. Structural Shifts within the upper spine (neck) create not only postural imbalances, but pressure within the nerve system which leads to Secondary Conditions.
Secondary conditions are what brings a person into the office seeking our expertise.
Once a structural shift is present and disrupting the spinal nerves and spinal cord, it can create many different secondary conditions or symptoms. The reason these are called secondary conditions is because they are a result of the primary condition- the Structural Shift.
| | | |
| --- | --- | --- |
| ADD/ADHD | Disc Herniation/"Pinched Nerves" | Numbness/Tingling (Arms, hands, legs, feet) |
| Arm Pain (Upper & Lower) | Dizziness | Shoulder Pain |
| Asymmetry (Ex: low Shoulder) | Fertility and menstrual issues | Sleeping disorder |
| Blood Pressure (High and Low) | Fibromyalgia | Spinal Canal Stenosis |
| Bone Spurs | Headaches | Strength-Related Issues (Decreased Grip Strength) |
| Carpal Tunnel Syndrome | Lower Back Pain | Tendonitis |
| Cervical Myelopathy | Mid-Back Pain | Tennis Elbow / Golfer's Elbow |
| Chronic Fatigue | Migraine Headaches | Thoracic Outlet Syndrome |
| Degenerative Disc Disease | Muscle Spasm | Tinnitus (ringing in ears) |
| Degenerative Joint Disease | Muscular Imbalance | TMJ |
| Digestive Conditions- indigestion, GERD, Crohn's, IBS, Colitis, etc. | Neck Pain | Weak immunity |
Dr. Liz is very passionate about chiropractic and allowing the body to do what it is meant to do.
She lives in Key west with her partner, Steven and her two step children who are both about to be in high school.   Her dog has high energy too and that helps keep the family active and having fun as much as possible.
She is originally from Northern Connecticut and came to Florida to attend Palmer College of Chiropractic Florida.  She attended undergraduate school in Westfield, MA where she received her Bachelor's of Science in Exercise Science. She has always loved warmth and year-round outdoor adventures and decided to make Florida her permanent home in 2011.  She first moved to the Keys in late 2011, and has since tried other parts of Florida but has come back to make Key West her permanent home since 2015.
Dr. Liz enjoys reading, researching, weight lifting, running, fishing, diving, public speaking and education, and exploring new places.  She loves animals and her fur-son Siggi.  She is very happy to be in the Key West area where she can teach people and their families about health and its major connection to the spine and nerve system that most people are not aware of or addressing.
Dr. Liz's Chiropractic Story:
Dr. Liz was introduced to chiropractic care when she was at her lowest point health-wise.  As a young person she was plagued with chronic allergies and sinus infections.  Being in contact with her grandparents' cats would send Liz to the hospital and put on breathing treatments.  This was devastating for Liz because she loves animals so much.  She often had asthma attacks and had to be put on many medications.  In college, her sinus problems came to a head and fear kicked in as her appetite disappeared, she was missing class due to excruciating "migraine-like" headaches, and she had no energy or zest for life. She was tired of being told it was another sinus infection and being put on more antibiotics that were destroying her immune system.
 At a college career fair she met a local chiropractor and the rest is history.  Through a chiropractic examination and x-rays, the cause of Dr. Liz's health problems was found in her cervical spine-she had numerous chronic subluxations that kept her from being able to function and heal at 100% capacity.  Chiropractic changed her life that year, helped her get off numerous prescribed and over the counter drugs, and inspired her to change her undergraduate focus to include Pre Medicine so she could enter Chiropractic school.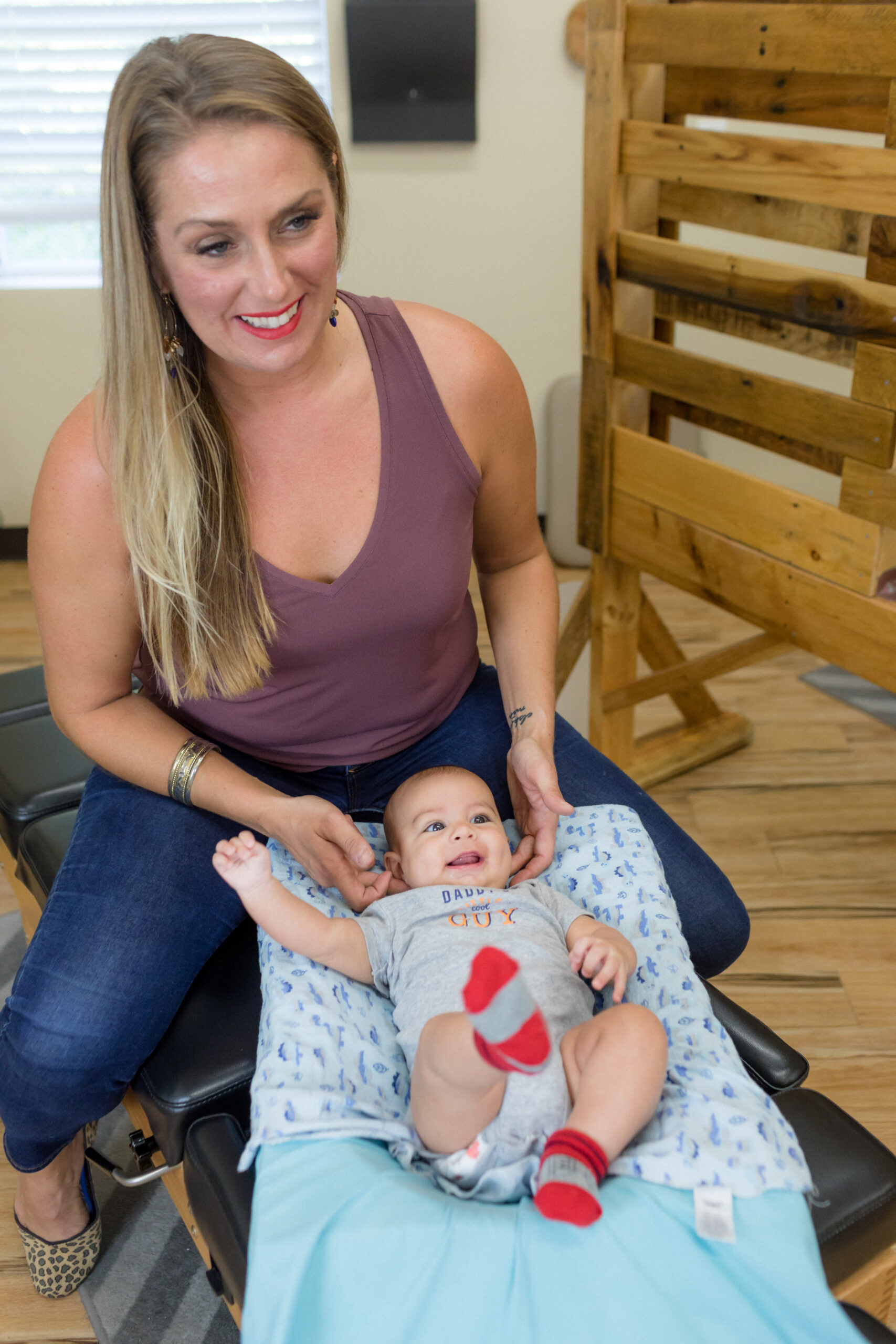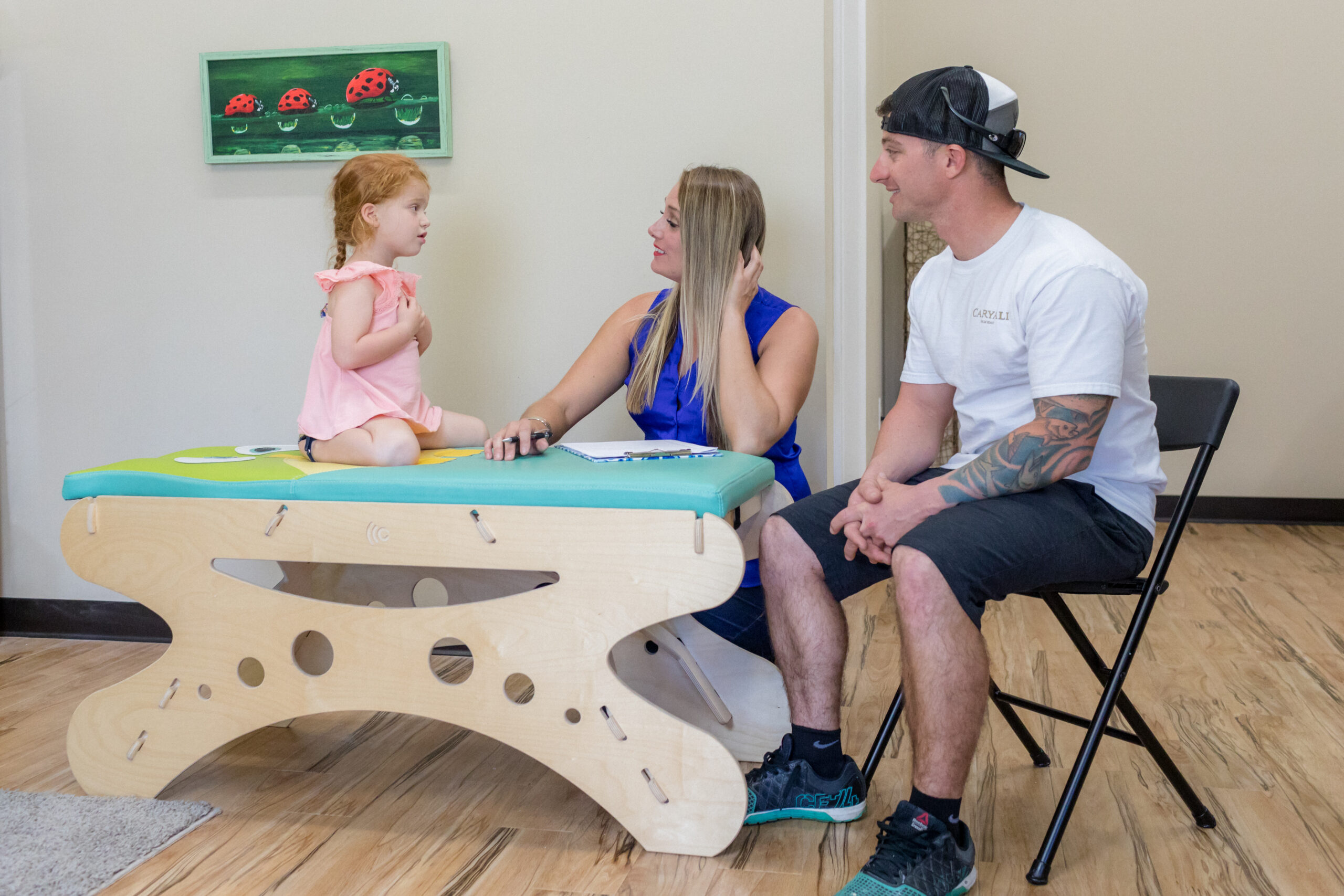 See what Dr. Liz Morin's patients have to say!
Dr. Liz quite literally gave me life again. I was one of the unfortunate pregnant mama's that had a problematic pregnancy. I felt hopeless from being in constant pain. I was told over and over again by the OB practice I was a patient at that this pain is just something that comes along with pregnancy. Only a few weeks into my pregnancy I was waddling like I was 9 months along. Searing pain every single day and sometimes was paralyzed by the pain. I started seeing a chiropractor around 4 months pregnant elsewhere and didn't feel a difference a few appointments in. When I discovered Dr. Liz she was empathetic, explained everything so clearly, and only a few sessions in back to back, I felt normal again. Dr. Liz turned my pregnancy completely around. I no longer was depressed from the constant pain and fear. I was finally able to be excited for my first baby! Thanks to her work I also had a smooth delivery and fast recovery. Now my daughter sees her & it's something we both look forward to! Dr. Liz has been working on my daughter since her birth and has eliminated her digestive and gas issues. Something I was not expecting Dr. Liz to do was help my daughter start to crawl. We assumed that she would just scoot around for a bit and go straight to walking. I mentioned this to Dr. Liz at our last appointment and she did a few adjustments focusing on the lower spine and hips. TWO days later my daughter was crawling forward for the first time!!! You could tell my daughter was so proud and happy that she could finally go forward!
Thank you Dr. Liz for your incredible work and dedication to your patients. Your heart and passion for healthy living has changed our lives.

-Jaylin M.
Dr. Liz is the absolute best! My first visit with her was due to neck pain. I would always here horror story's of chiropractic care. I had seen my first chiropractor in 32 years of my life 2weeks before meeting Dr Liz. I was still in pain and lost to why after seeing the first chiropractor. I didn't understand.
Then my Boss told me about his chiropractor (Dr Liz) how wonderful she is and that I should go see her. I finally did it, had my first full spinal X-ray done then went in for my consultation with her. I then said to myself, now I have a different perspective in chiropractic care. Dr Liz helped me understand why chiropractic care is so important. I had different complaints & concerns and explained them to her. I never would have thought it was related to a misalignment and other issues in my spine. I have been seeing Dr. Liz regularly for almost 2 months now. I always look forward to my visits with her. I have learned so much about Chiropractic care from her and how important it is to have your regular check up. My neck pain has become less & less bothersome and there are days I feel fantastic. Dr. Liz has changed my life! Thank you Dr. Liz, you rock!
-Dolores J.
Before visiting excel chiropractic I had excruciating migraines that caused me to miss out on work, social events and just every day living a life that was not whole. I tried massage therapy, conventional Motrin that the doctors like to hand out and nothing was making my quality of life better. My job does not allow me to take any of the stronger medicines that are usually prescribed for migraines, so I took a chance specifically with Dr. Liz Morin.

Now that I have been a patient at Excel Chiropractic I can actually work and live a social life. My quality of life allows me to have better focus, stay active and not give excuses to my friends. There is no one else that I would trust more than Dr. Liz Morin. I continue to see her not only for her professional and personable approach towards her patients but because she makes my life better.

-Tonya H.
I came to Dr Liz pre-kids for an exercise-induced hip issue as an otherwise very active and fit 27 year old.  During our time together she helped to heal my hip, and then was immediately tasked with keeping me healthy through my first pregnancy.  Now 5 years later I am on my third pregnancy and Dr. Liz visits continue to be a weekly part of my routine.  She knows my lifestyle and my pain points, and has helped me through all of the major changes that come with pregnancy, post partum recovery, and returning to a full throttle fitness routine.  I have no doubt that if I were not a patient of Dr. Liz I would not be in the shape I am now and would suffer greater side effects and longer recovery times for what my body has been through.  I am in very good hands with Dr. Liz and I am very grateful to have access to her as a resource on our small island.

-Alex O.
I kept hearing about Dr. Liz and the way she helped people with many different issues that you would not think were related to chiropractic care.

I decided to take my 10 year old granddaughter to her. She had back issues and couldn't sleep all night. She also had anxiety sometimes. In addition she had constipation issues that would get so bad that sometimes she missed school.

After her very first adjustment things changed! Who knew this was all related to the care she provided!

My granddaughter is now on a maintenance program and all of her issues were taken care of. She loves Dr. Liz and looks forward to her visits! Dr. Liz is also very a caring and gentle chiropractor! Highly recommend!

-Darlene G.
REGAIN ENERGY AND HAPPINESS!
OPTIMIZE YOUR FAMILY'S IMMUNE HEALTH!
LEAD A HIGH QUALITY LIFE!
Want to know more about chiropractic care?
Get in touch with us today!
Better Health is Our Mission
1805 Staples Avenue Unit 101 Key West, FL 33040